Environment-friendly groundskeeping and dining services highlighted as part of university's ambitious sustainability goals
The 2022 Sustainable Campus Index ranks the University of Southern California as a top performer in multiple sustainability practices. USC's electrified groundskeeping equipment and sustainable practices have earned a "Green Zone" certification. USC Hospitality is recognized for providing a low-impact dining experience for students and faculty on campus.
The Index is produced by the Association for the Advancement of Sustainability in Higher Education (AASHE), a governance association for sustainability at colleges and universities around the world.
First "Green Zone" University
As highlighted in the Index, USC is the first university to be certified by the American Green Zone Alliance (AGZA) as a "Green Zone." USC's beautiful campuses are maintained without gas-powered equipment and use innovative groundskeeping techniques in drought-burdened Los Angeles. In addition to reducing noise and improving air quality on campus, USC's use of electric landscaping equipment reduces 89 tons of greenhouse gas emissions every year, according to AGZA estimates.
Top Ten in Sustainable Dining
USC ranked #7 in dining services among graduate degree-granting universities. To support a holistic food system, over 40% of all food purchases come from sustainable agricultural sources. Most packaging and utensils are compostable as part of the university's Zero Waste initiative. USC partners with a neighborhood food pantry, St. Francis Center, to redistribute unused food to the community daily.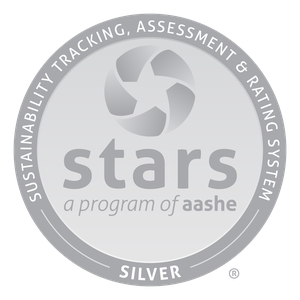 Silver "STARS" Rating
In addition to sustainable food services and landscaping, USC earned a Silver Rating for overall performance in the Sustainability Tracking, Assessment & Rating System (STARS). The STARS rating is a transparent measurement of sustainability activities in academic institutions.
Benchmarking Progress
To match USC's bold research and interdisciplinary teaching in sustainability, the university is transforming its facilities and physical operations. From solar energy, to water conservation practices, to waste diversion and water refill stations, the Los Angeles campuses are becoming models of transformation.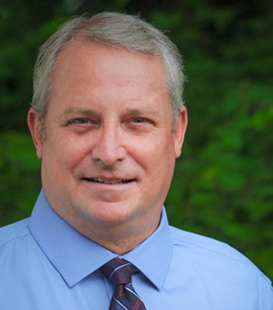 Reducing the campus-wide contributions to climate change and other sustainability challenges through broad infrastructure planning is no small feat. Mick Dalrymple, USC's Chief Sustainability Officer, is part of a team of dozens of professionals and hundreds of volunteers who are rapidly accelerating USC's efforts to integrate sustainability into all activities of the university. While the AASHE recognitions suggest the university's hard work is starting to pay off, Dalrymple says that Trojans will not rest on these laurels.
"The Silver rating and recognition for successful programs are great benchmarks of our progress, but they are the baseline not the finish line."
USC has set ambitious goals to become a climate neutral campus by 2025 and reach key sustainability targets by the 2028 Los Angeles Olympics. The framework to achieve a sustainable campus is Assignment: Earth – an expansive vision that includes education, research, equity and inclusion, operations, and engagement across the university.
Dalrymple believes the USC community is up to the challenge.
"We have the intellectual resources and talent to be a world leader in sustainability. And our faculty and students have the passion and drive to take action – today."