USC is eliminating single-use plastic beverage bottles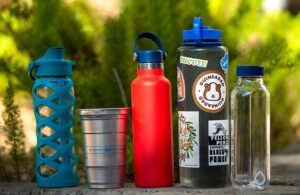 Single-use plastics are causing global problems — and plastic water and beverage bottles are major contributors. Every year billions of tons of plastic waste are landfilled, incinerated, or dumped in the ocean, where they leach pollutants into our water, air, soil, and food. Currently in the U.S., less than 8% of all discarded plastics are recycled. We need systemic change to reduce negative environmental and public health impacts.
To help address the crisis, USC is working to eliminate single-use plastic beverage bottles from campus. In support of the zero waste goal in Assignment: Earth, we plan to eliminate single-use plastic beverage bottles from campus by:
Transitioning to beverage container alternatives including glass and aluminum which can be more sustainably sourced than plastic and have increased recyclability
Encouraging the use of water-bottle filling stations, water coolers/dispensers, and water fountains instead of single-use plastic water bottles
For questions, contact plasticfreeusc@usc.edu.
Announcements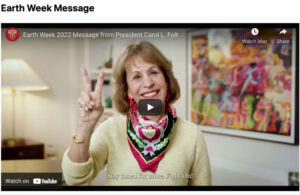 USC is transitioning from non-biodegradable plastic beverage bottles to more sustainable packaging in partnership with university vendors.
News
FAQs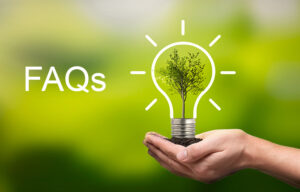 Find answers about USC's single-use plastic beverage and water bottle elimination policy and best practices.
What You Can Do
What USC Is Doing
Providing more access to compost and recycling waste streams. USC has installed 98 new exterior multi-stream waste bins across HSC, UPC, and USC Village.

USC Hospitality has transitioned their dining operations away from single-use plastics to sustainable alternatives.

Taking Action
Tommy Trojan makes plastic water bottles disappear
Zero Waste Auditors take on plastic bottles